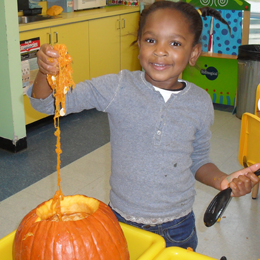 Global Child Care Services is a not-for-profit agency with 49 years of experience caring for children in the Ottawa area. We operate seven licensed Child Care Centres and a licensed Home Child Care program; our  Community Outreach program delivers EarlyON Drop-ins at multiple sites across Ottawa.
We offer high quality early learning and child care programs where play-based learning opportunities abound, and where the parental role is truly respected.
At Global Child Care Services, we have an abiding respect for children.  Every day, we strive to provide a safe, nurturing and stimulating environment that supports the optimal development of the whole child – the global child.
What do we mean by the global child?
it simply means we pay attention to the whole child.
We acknowledge the important context of the family life of the children in our care, and demonstrate to each child our respect for their family, whatever its composition; we encourage their own sense of pride in their family and culture
We provide opportunities for the children to learn about the world they live in and gain a sense of themselves as global citizens, and as proud Canadian citizens
We help children develop an understanding of nature and their relationship and responsibility to it
We foster children's physical and cognitive growth – encouraging development of their bodies and their brains
We promote children's emotional and social development – building self-esteem and self-confidence, encouraging self-awareness and constructive communication skills; helping them to develop relationships with their peers, and supporting their relationships with the important adults in their lives
We seek to help them in their journey of becoming who they are meant to be – their best selves - in a safe, nurturing and stimulating environment
Our child care programs are licensed by the provincial Ministry of Education under the Child Care and Early Years Act, 2014.
Our agency receives funding from the City of Ottawa and the Province of Ontario (Ministry of Education).
A registered charity, Global is governed by a volunteer board of directors.