Global Child Care Centres
| Our Centres | Infant Program | Toddler Program | Preschool Program | Kindergarten Program | School Age Program |
| --- | --- | --- | --- | --- | --- |
| Canyon Walk Child Care Centre | | | | | |
| Fallingbrook School Age Program | | | | | |
| Forest Valley School Age Program | | | | | |
| Garderie Héritage Child Care Centre | | | | | |
| Rideau Valley Child Care Centre | | | | | |
| Trillium School Age Program | | | | | |
| Winterwood Child Care Centre | | | | | |
The Early Learning Framework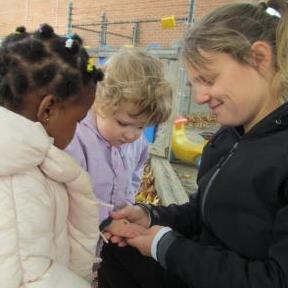 At Global Child Care Services, we know that the early years of children's lives set the stage in a profound way for the rest of their lives. That's why in our interactions with children, we act with each child's development and learning in mind. We seek to be intentional teachers to the children entrusted to our care, offering a balance of child-guided and adult-guided learning.
At Global Child Care Services, we respect play as the primary vehicle for early learning. Children use play to model, create, explore, experiment, problem solve, interact socially, pretend and dream. Our early childhood educators develop programming which excites children's curiosity, stimulates their creativity, and encourages the development of problem-solving skills.
In Global child care centres, we establish an atmosphere that nourishes children's self-esteem and confidence. We provide opportunities to create and expand children's cognitive, physical, social, emotional and communication/language skills, and help every child better understand themselves and the world in which they live. We provide endless opportunities for children to develop and strengthen their social skills and for children to make choices. We offer gentle encouragement and guidance to children to resolve their own conflicts.
Above all, we give children the opportunity to explore who they are in a safe, healthy environment in which they are respected and admired for their individuality.
Our work with the children is grounded in the Ontario Ministry of Education's Early Learning Framework, with its cornerstone six core principles:
The early years set the foundation for lifelong learning, behaviour, health and well-being.
Partnerships with families and communities help early childhood settings to best meet the needs of young children.
Respect for diversity, equity and inclusion is vital for optimal development and learning.
A planned program supports early learning.
Play is a means to learning that capitalizes on children's natural curiosity and exuberance.
Knowledgeable and responsive early childhood educators and other early learning practitioners are essential to early childhood settings.
Quality Play Spaces and Learning Environments
Our centres are warm and welcoming places where stimulating, age-appropriate activities await your child. We dedicate ourselves to providing a safe and nurturing environment in which children can flourish. In designing our early learning environments, we seek to reflect the children's interests, learning styles, families and cultures.
Our play spaces are designed to encourage all aspects of your child's development. Our toys and equipment are carefully selected for optimum safety and educational value and are of the highest quality.
An Open Door Policy for Parents
At Global Child Care Services, we know that your peace of mind as a parent is contingent upon the freedom you have to pop by the child care centre at any time and observe first-hand that your child is safe, feels secure and happy, is engaged in learning activities and is having fun. While your primary contact typically occurs during morning drop-off and afternoon pick-up, rest assured as a parent you are welcome at any time during the child care day. Our Open Door Policy, by the way, is conceptual - our child care centres are kept locked and secure; we control and monitor access to our centres.
Licensed by the Ministry of Education
Global Child Care Centres are licensed by the Ontario Ministry of Education under the Child Care and Early Years Act.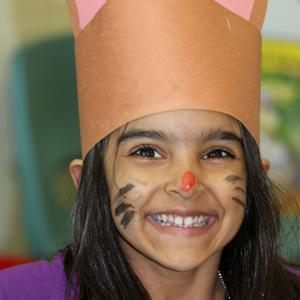 4175-B Spratt Road
Ottawa, ON
K1V 1T6 613-686-6646 karen@gccs.ca
Learn more about Canyon Walk Child Care Centre