Garderie Héritage Child Care Centre
At Heritage we offer:
A location beside an apple orchard on National Capital Commission land just west of Orleans
Warm and inviting play rooms in two buildings on the property – the infants and toddlers are cared for in a building separate from the preschoolers
Large, well-shaded and secure play yards with a beautiful hilltop view of a pastoral landscape
Nutritious snacks and lunches prepared daily by our own cook in our modern kitchen
Global Child Care Services is enrolled in the Canada-Wide Early Learning & Child Care (CWELCC) System.
The fees listed below reflect a further 37% reduction for a total reduction of 52.75% as per the CWELCC.  These fees are effective as of December 31, 2022.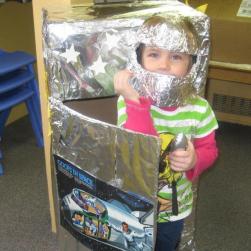 INFANT PROGRAM
Age Range: 3 months to 18 months
Staff/Child Ratio: 1:3  
Capacity: 10 children
Monthly Fee: $830.66
TODDLER PROGRAM
Age Range: 18 months to 2 1/2 years
Staff/Child Ratio: 1:5  
Capacity: 15 children
Monthly Fee: $715.37
PRESCHOOL PROGRAM
Age Range: 2 1/2 years to 5 years
Staff/Child Ratio: 1:8  
Capacity: 32 children
Monthly Fee: $557.55

Special Features
Nestled adjacent to a small working farm environment, the children are able to watch Farmer Paul at work on his tractor, observe how apples are harvested, explore a pumpkin patch, experience a walk through a sunflower field, and enjoy picnics in the apple orchard, munching on apples they have picked themselves.
The children regularly enjoy special guests invited to the centre to enhance learning and fun — from puppeteers to portable petting zoos to firefighters to science experts.
Hours of Operation
7 a.m. to 5:45 p.m., Monday to Friday We are open year-round, excluding Statutory Holidays
Want to Learn More about Heritage Child Care Centre?
If you're interested in learning more about current space availability, our waiting list, the programming we offer, or to book a tour of the centre, please contact us. We are proud of our centre and we'd love to hear from you.
Wait List Information
Global Child Care Services uses the City of Ottawa Child Care Registry and Wait List ("CCRAW") as its wait list for its Child Care Centres and its Home Child Care program. Global Child Care Services does not maintain wait lists separate from CCRAW for its child care programs.
Contact Info
Garderie Héritage Child Care Centre
1425 St. Joseph Blvd.
Ottawa, ON
K1C 7K9
613-837-9255
adminhpc@gccs.ca