Book a Tour
Come discover what our vibrant early learning program can offer your preschooler, including how our popular Animated Literacy Program prepares your child for success in kindergarten.
To book a tour of our beautiful centre,
please contact Karen
at 613-686-6646
or via email: karen@gccs.ca.
Testimonial
"From the moment we walked through the doors of Canyon Walk Child Care Centre we knew that it was the perfect choice for our child and for our family.  The space is both welcoming and thoughtfully planned out.  The selection of resources and the variety of activities and learning opportunities is truly impressive.  It is evident that Global Child Services and Canyon Walk are invested in the details of their learning programs for children.  As a parent it is very important not only to have confidence in the people that are caring for your child but also to get to know them - they have the very important job of caring for your child!  The centre staff have gone above and beyond to get to know our child and our family.  They have made our transition from a home daycare to a centre very seamless.  We also feel that the staff are very responsive to the individual needs and interests of our child.   The open communication style,   community minded atmosphere, and the respect the staff demonstrate for children really set this centre apart from others.  We highly recommend this centre to others who are looking for high quality child care in an engaging space."
Stephanie &
Filippo Di Trapani 
Canyon Walk Child Care Centre
At Canyon Walk we offer:
A beautiful, modern centre in the community of Riverside South
A secure location in its own bright and spacious wing of Steve MacLean Public School
Nutritious meals and snacks prepared daily by our own cook in our modern kitchen
A fenced play yard for the exclusive use of our preschool children
An Animated Literacy program
Global Child Care Services is enrolled in the

Canada-Wide Early Learning & Child Care

(CWELCC) System.
The fees listed below reflect a further 37% reduction for a total reduction of 52.75% as per the CWELCC.  These fees are effective as of December 31, 2022.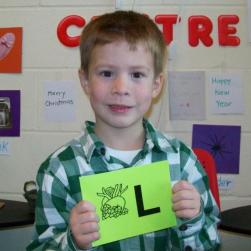 PRESCHOOL PROGRAM 
Age Range: 2 1/2 to 5 years
Staff/Child Ratio: 1:8    
Program Capacity: 40 children
Monthly Fee: $590.15
Other Information
Special Features
The children regularly enjoy special guests invited to the centre to enhance learning and fun — from puppeteers to portable petting zoos to firefighters to science experts.
Hours of Operation
7 a.m. to 6 p.m., Monday to Friday We are open year-round, excluding Statutory Holidays
Want to Learn More about Canyon Walk Child Care Centre?
If you're interested in learning more about space availability, our waiting list, the programming we offer, or to book a tour of the centre, please contact us. We are proud of our centre and we'd love to hear from you.
Wait List Information
Global Child Care Services uses the City of Ottawa Child Care Registry and Wait List ("CCRAW") as its wait list for its Child Care Centres and its Home Child Care program. Global Child Care Services does not maintain wait lists separate from CCRAW for its child care programs.
Contact Info
Canyon Walk Child Care Centre
4175-B Spratt Road
Ottawa, ON
K1V 1T6
613-686-6646
karen@gccs.ca